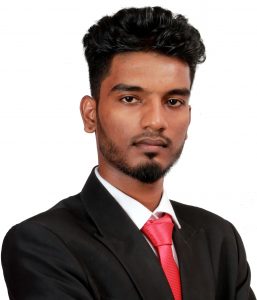 Thusanth Pooranachandren
Realtor
+94 77 221 5740
thusanth@remaxnorth.lk
Mr. Thusanth Pooranachanden is currently working as sales representative at Re/Max North Realty. He successfully completed HND in Business Management at BACS Jaffna campus. He has experience in sales and marketing, IT Sector and photo graphics. He is highly motivated, determined and hands on with each sale from start to finish. In addition, Thusanth does everything possible to make sure his clients find exactly what they are looking for. He loves what he does and is very grateful that he is able to pursue his passion for a living. As such he doesn't take his responsibilities lightly. He always goes to the extra mile for his buyers and sellers.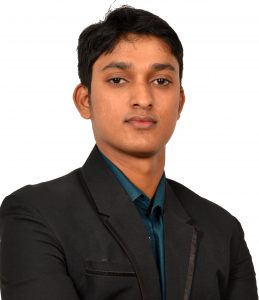 Nitharsan Antonrasa
Realtor
+94 77 222 0243
nitharsan@remaxnorth.lk
Mr.Nitharsan Antonrasa is currently working as a sales representative in Re/Max North Realty. He is finishing HND Business management at ICBT Campus. He has Successfully completed charted executive level, completed Diploma in English in London metropolitan college. He enjoys playing table tennis, is a Black belt in Karate and participates in yoga. He is an incredible customer service team player which set him apart as a top agent in the North & East real estate market. He works with a range of clients – national and international, as well as investors and local residents.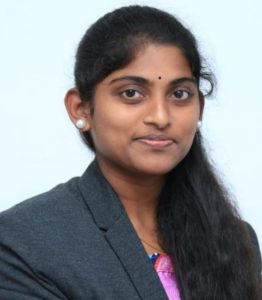 Rajeeththana Thamilmaran  
Realtor
+94 77 227 6328
rajee@remaxnorth.lk
Rajeeththana Thamilmaran is currently working as Realtor at RE/MAX NORTH REALTY. She successfully completed her advanced Level Bio Steam in 2016. She has Short term experience in Teaching at Manipay Ladies College.She is the member of Science union and old prefect at J/Victoria college, Chulipuram. She is the Story writer for short Films in Jaffna. She is a young vibrant and hard worker in Real estate.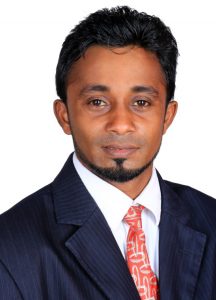 Ragulan Kuganathan
Real tor
+94 77 227 6639
ragulan@remaxnorth.lk
Mr. Ragulan Kuganathan is currently working as a sales representative at Re/Max North Realty. He has successfully completed a Computer Course in NVQ Level-04. And G.C.E Advanced Level in Commerce stream. He is a former Sales Executive at Coco-cola and Marketing Executive at Edisalat (pvt) ltd. He has experience at Sri Lankan Northern Markets as a manager.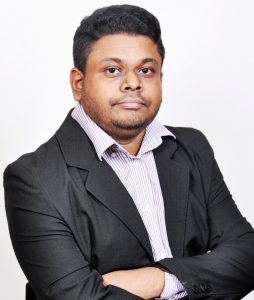 Thileepan Mathanagopalan
Realtor
+94 77 221 6871
thileepan@remaxnorth.lk
Mr. Thileepan Mathanagopalan is currently working as a sales representative at Re/Max North Realty. He graduated from the University of Wales, United Kingdom with a Bachelor of Arts degree in Business Studies. He has always had a passion for real estate, even though it wasn't his first career. Moving back to Sri Lanka a years ago gave him a chance to "reboot" his career, and real estate was the natural choice. Today, he is a licensed agent serving both buyers and sellers in Sri Lanka."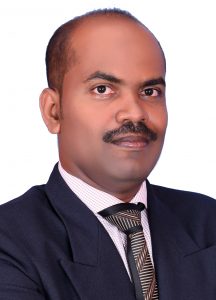 Rasmi Mohamed
Realtor
+94 77 221 5299
mrashmi@remaxnorth.lk
Rasmi Mohamed currently working as sale representative at Re/max North Realty. Since 2007 worked in Saudi Arabia GM brand General Motors company and DEEMAH biscuits as inventory controller. He studied computer Hardware engineering in technical college and successfully completed. Whether you are a first time buyer or a seasoned investor you can be assured that his commitment to service will be aligned to your specific needs, before, during, and following your sale or purchase.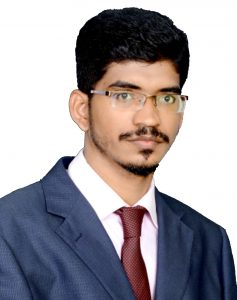 Aliyar Sameem Mohammed
Realtor
+94 77 221 6795
almsameem@remaxnorth.lk
Mohammed Sameem Currently working as a sales representative at RE/MAX NORTH REALTY. He is a Degree holder in Bachelor of information technology at SLIIT. Following Bachelor of Art's at Southeastern University of Sri Lanka. He Successfully completed Masters in Gems and Jewelers. He has Experienced in Real estate's industries. He is readily accessible on his cell phone as well as e-mail. sameem takes true pride on always being available to his clients and strives on finding them the property of their dreams. He has utilized social media to develop exposure for properties & develop his brand.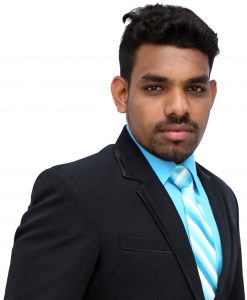 Inkaran Nagaraja
Marketing Advisor / Realtor
+94 77 227 6140
iynkaran@remaxnorth.lk
Mr. Inkaran Nagarajais currently working as the marketing advisor and sales representative at Re/Max North Realty. He has seven years great experience in Printing album, Photographer and videographer . He has successfully completed his certificate course of photography. He is the President of Kokkuvil West Community centre. Whether you are buying or selling, a piece of real estate or you are a first-time home buyer of a seasoned investor he can provide you with valuable information. He take the time to understand his client's needs and wants and mould his service to match them.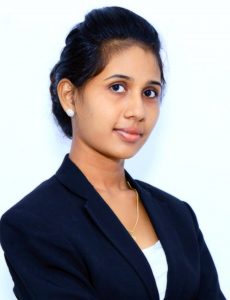 Thushayini Luvinithas
Sales Manager / Realtor
+94 77 227 6592
thusha@remaxnorth.lk
Ms.Thusayini Luvinithas successfully completed her Higher National Diploma in Business Management. She is the President of old student in J/Vadamaradchi Hindu Ladies College. Currently she is working as a Sales Manager/Realtor at Re/Max North Realty. Don't be fooled by her youthful appearance. She is a top listing agent and first woman sales Representative of RE/MAX in SRI LANKA. She understand the area real estate market trends and can provide clients with Real-estate market analysis & detailed market trends to meet their real estate needs professionally.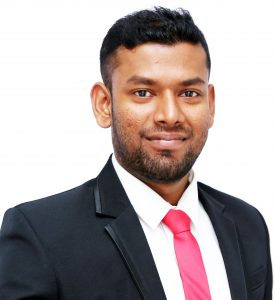 Vijenthan Kunaradnam
Manager / Realtor
+94 77 227 6173
vijenthan@remaxnorth.lk
Mr.Vijenthan Kunaradnam is currently working as an Operations Manager at Re/Max North Realty. He is very experienced in the Local brokerages in Jaffna. He completed his training in Sales Marketing. He has experience in sales marketing at Vcare. He has 3 years experience in sales marketing at Coca Cola Company. He is a member of an old student union in Kokkuvil Hindu College. He also spends his spare time as the secretary of Kokkuvil west community center. He is certain that he can build a great working relationship together whether you're selling your house or looking for your family's next home. Advocating for his clients is what He love to do! For him, this isn't just a simple transaction, he truly understand this is an important journey for you and your loved ones, so I pledge to be here for you every step of the way.