Poultry farm for sale at Moolai,vattukottai Including hens).🐓🐔🐓
Land area – 23 perch.
There; –
Poultry rearing area in three sections.
🔹The first part- 500 sq. Ft
🔹Second part- 420 sq.ft.
🔹Third part- 168 sq.ft.
🔺The chicken cutting area – 100 sq. Ft
🟢 House
▪️Hall.
▪️2 rooms.
▪️kitchen.
▪️Tube well.
▪️Toilet.
▪️ Water tank.
There is a single entrance and a double entrance.
On the land:
🌴13 coconut trees
🌳07 Nelly Trees
🌴50 banana trees
🌳65 areca
And there are novel trees, jumbo trees🌳🌴
🔴A poultry farm permit will also be changed in the name of the purchaser.
🔸Very useful economically.
🔸Excellent quiet environment.
🔸All documents are clear.
🔸The property is properly maintained.
▪️Moolai Adhi Parasakthi Amman Temple.- 200 m
▪️Vattukodadai, Moolai Road – 400 m
▪️Rosa Resturant & bar – 700 m
▪️Moolai Co-operative Hospital – 1.9 km
▪️kanthanesan Hospital – 1.9 km
▪️Vaddukoddai Hindu College – 450 m
▪️Kumar Welding Shop – 2.4 km
🟡Asking Price – LKR 6,000,000.00
(Price is negotiable)
CAD $ 25,075.7
USD $ 18,192.8
AUD$ 28,320
GBP £ 14,816.1
EUR € 17,016.4
NOK 203,611
🧑‍💼Mithiran Thirukeswaran
Real Estate Sales Representative
📲 +94 74 002 2219
📧mithiran@remaxnorth.lk
RE/MAX NORTH REALTY
🏢 111C Kannathiddy Road, Jaffna 40000
📲 +94 77 566 0000
📲 +94 75 685 0000
☎️+94 21 468 0780
📧 Info@remaxnorth.lk
#remax #remaxnorth #remaxnorthrealty #remaxsrilanka #remaxjaffna #jaffnarealestate #no1realtor #no1remax #realestate #realestatejaffna #house4sale #house #land #land4sale #homesandland #luxuryhomes #modernhome #remaxworldwide #remaxhendala
#wattalarealestate #wattalaremax #remaxcolombo #colomboremax #colomborealestate #realestate #remaxwattala #homesandland #realestateinsrilanka #realtors #realtors
Property Id : 24276
Price: LKR 6,000,000
attic
gas heat
ocean view
wine cellar
basketball court
gym
pound
fireplace
lake view
pool
back yard
front yard
fenced yard
sprinklers
washer and dryer
deck
balcony
laundry
concierge
doorman
private space
storage
recreation
roof deck
concrete wall
Similar Listings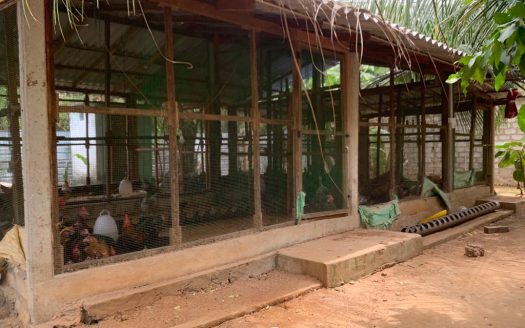 LKR 5,500,000
Poultry farm for sale at Moolai,vattukottai🐓🐔🐓 Land area – 23 perch. There; – Poultry rearing area in three section
[more]
Poultry farm for sale at Moolai,vattukottai🐓🐔🐓 Land area – 23 perch. There; – Poultry rearing area in three section
[more]